HVAC Contractor in Chalmette, LA
JMB A/C & Heating LLC provides complete HVAC repair services to homes and businesses throughout the Chalmette, Meraux, St. Bernard Parish, and New Orleans, LA area. Call us for air conditioning services that include installation, repair, and tune-ups, along with heating repair, maintenance, and duct work, to ensure your family's air is clean, comfortable, and flowing efficiently. Contact us today to schedule service or to inquire about any of our current specials.
Why Choose JMB?
Your home's air cooling system is an important part of your everyday comfort. It keeps you cool in the middle of scorching hot summers and toasty warm throughout the frigid winter season. Making sure your air conditioner gets the very best installs, maintenance, and repair is important.
When you choose JMB A/C & Heating for your furnace and cooling needs, you're putting your trust in expert professionals; capable of delivering superior repair work. We're all about providing exceptional solutions and customer satisfaction! No matter what your HVAC needs are, what type of configuration you have, or what the issue is, we come equipped to serve you.
Check out our services below and see why we're the only call New Orleans residents need to make when your air conditioner is on the fritz and needs a little love.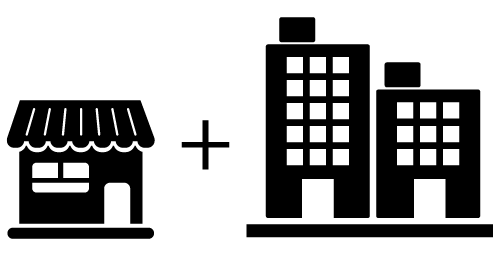 Our capabilities extend to both residential homeowners, commercial busiensses, and industrial buildings.
Get Started
Chalmette's Complete A/C & Heating Company
When you adjust the thermostat in your home or business, you want your air conditioning to reflect the highest possible level of comfort. For HVAC contractors you can count on and to keep you comfortable throughout New Orleans's seasons, contact JMB A/C & Heating today. We deliver complete work, including installation, mending broken components, maintenance, cleanings, and inspections. Count on our experienced heating and air conditioning team of certified professionals to fix problems with your forced air unit, furnace, and ductwork; providing solutions that improve efficiency, lower energy costs, and extend the life of your overall system. Our HVAC contractors make sure you're always able to rely on your central air or mini-split to function correctly, no matter the season or the climate outside.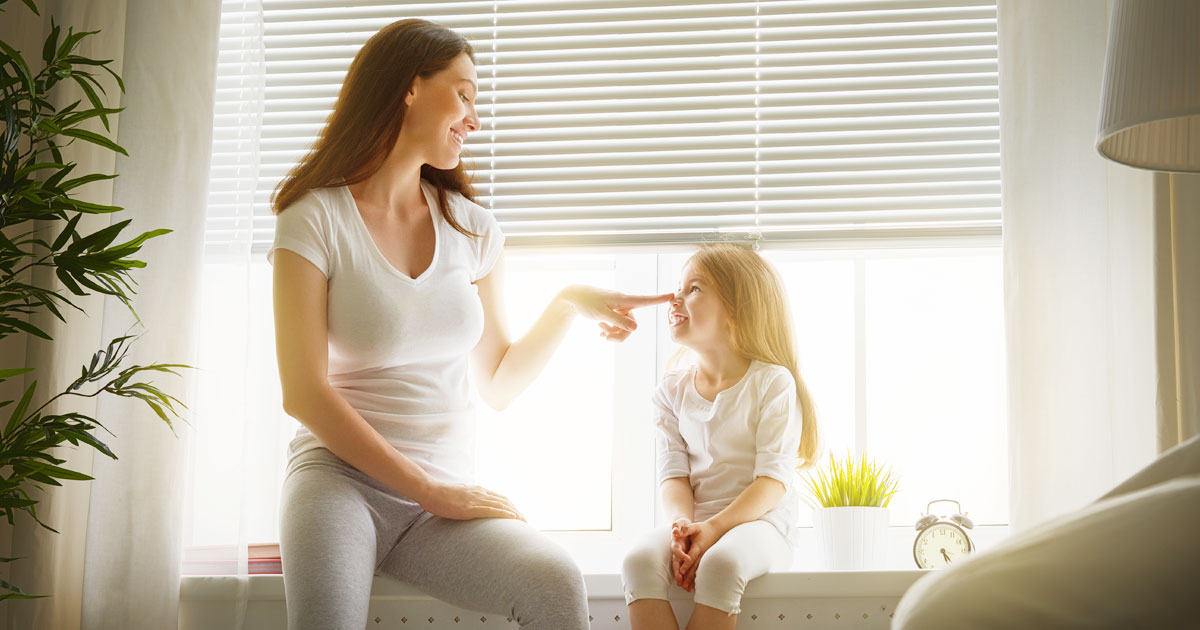 Our expertise regarding heating and air conditioning extends to just about any brand or parts, including commercial installs. Our team works quickly to identify the complete scope of service you need, then delivers repairs promptly and without cutting any corners. We'll have your cool air blowing again in no time at all! And, when it comes to keeping your air conditioner in good shape, rely on us for routine maintenance and cleaning services. Our goal is to offer you the total, encompassing everything necessary to keep a steady flow of air blowing efficiently and reliably on demand. Continue reading to learn more about each of our HVAC repair services.

We're a family-owned and -operated heating and air conditioning business with honest values and a dedication to customer satisfaction. Owner Joshua Bethancourt learned the trade from his dad!

Our business is fully licensed and insured. Count on us to provide you with reputable servicing, backed by a quality guarantee.

Keep an eye out for seasonal specials! We frequently offer cleaning specials and other offers to help our customers keep their systems in great condition, for a great price.

We handle just about any forced air problem you're likely to face, from replacing an old device and maintenance to repairs and beyond; no matter what brand your HVAC unit is.
Air Conditioning
There are lots of critical parts responsible for keeping your A/C unit in proper working condition. If any of them malfunction or break down, the entire system is likely to fail! If you're experiencing any of the following problems with your cooling, call us 24/7 for all emergency situations:
Turning on but doesn't blow cool air into your home
Doesn't turn on, despite proper thermostat readings
Cycles quickly and for just a few minutes at a time
Lights flicker or breakers trip when kicks on
Strange noises or smells accompany the on function
All these problems and more signal the need for a technician to call on you. Rest assured, we'll get to the bottom of the issue and restore integrity to your home's air conditioning. Our process is simple and thorough, ensuring we don't miss anything. Our multi-point system check includes, but is not limited to, the following:
Visual inspection of the unit, connections and thermostat
Air conditioning diagnostics, which involves running the cooling (if possible)
Manual inspection of moving parts, filters and connections
Part-specific testing and troubleshooting
Diagnosis of the problem and a scope of work to correct it
Through our evaluative approach, we solve problems quickly and promptly. We don't leave until there's cool air blowing throughout your home once again. We stand behind our work as well. So in the rare event of a replacement part failing or the initial failure was misdiagnosed, we'll make it right.
HVAC Maintenance
To prevent breakdowns, inefficiencies and other problems with your air conditioner nothing beats routine maintenance and tune-ups. JMB A/C & Heating offers complete heating and air conditioning maintenance services, designed to ensure the operational reliability and efficiency of your cooler and heater. Acting proactively keeps you from running into a variety of unnecessary headaches, including:
Breakdowns that leave you without cool air during high-temp summer days
Major malfunctions that affect your entire unit, costing more to resolve
There are strange smells or noises when the heat kicks on
Premature failure of your air conditioner and the expense that comes with a brand-new one
Your heater cycles rapidly or not often enough
A/C tune-ups and bi-annual maintenance cost very little, especially in comparison to repairs, and take almost no time. Schedule yours before and after peak cooling season to make sure your air conditioner gets the care and attention it needs! Tune-ups will help extend the cooling system's life, improve efficiency, prevent breakdowns, and minimize problems.
Heating
Your heater is at the center of your entire home during the winter, it's the single most important part of keeping you and your home warm and cozy! At JMB A/C & Heating we understand the thorough care and attention your heater needs to stay reliable and efficient all winter long. If you find yourself shivering indoors or huddled up under blankets due to poor heating, waste no time in
contacting us
! We're ready to solve major and minor furnace issues, including all the following:
Your furnace isn't producing heat
Your furnace isn't producing enough heat
There are strange smells or noises when the heat kicks on
Your heat bills are way too high
Your heater cycles rapidly or not often enough
These problems and others like them prevent you from enjoying the comfort of warmth in your home. And, if not taken care of right away, could lead to costly fixes or safety hazards. The last thing you want is a dead furnace in the middle of winter or a dangerous carbon monoxide building up in your basement. Our team addresses the major parts and essential components of your heater to make sure everything is working right and functioning safely. Call us for:
Flame sensor checks, cleaning, and replace
Blower motor repair and replacement
Gas line inspection
Venting inspection and fixing
Ignition and pilot light replacement
Whatever it takes to restore the warm airflow to your home, we'll do it. More importantly, we thoroughly inspect your furnace to make sure the whole problem is resolved. When your heat kicks on and you feel the warmth through your vents, you can rest assured it's because our techs did a great job in repairing your heater.
Ductwork
Lots of companies can fix your cooling unit or furnace, but not all of them offer the complete capabilities and assurances that JMB A/C & Heating does! We even offer customized ductwork, installing and repairing existing work to tie everything together. We optimize air distribution to ensure maximum efficiency from your cooler/heater and optimal comfort throughout your home.
Whether you're installing brand-new ducting, expanding the scope of your overall HVAC, or retrofitting old ductwork, we're ready to provide the results you desire. Our familiarity with flex duct and rigid tubing ensures you're getting a turnkey solution to your air distribution.
Are your ducts in disrepair?
Has the airflow through your ventilation noticeably declined?
Is there a foul odor when the air conditioner kicks on?
You may need to have your air ducts cleaned. Reach out to us for thorough duct cleaning. We'll blow everything out of your vents and make sure they're pristine, from furnace to register and everywhere in-between. No more dander, dry skin, or dust build-up. No more pollen or histamines. Only fresh, clean, comfortable air from your ventilation system to your entire house.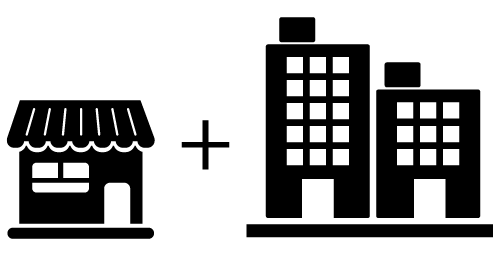 Get Reliable Air Conditioner Service in New Orleans You Can Count On 24/7
From tune-ups to breakdowns, installations to general maintenance, we're the experts to call for all your HVAC needs.
Click the button below to contact us today to make sure we can address your needs in a timely fashion.
Proudly providing air conditioning and heater repairs to New Orleans, LA and the following areas:
Arabi, LA
Meraux, LA
New Orleans, LA
Violet, LA
Gretna, LA
Cypress Gardens, LA
Belle Chasse, LA
Harvey, LA
Marrero, LA
Westwego, LA
Metairie, LA
Chalmette Vista, LA
Kenner, LA
Ama, LA
Slidell, LA
Saint Rose, LA
Saint Bernard Parish, LA
St. Bernard Parish, LA
Lacombe, LA
Luling, LA
Destrehan, LA
Orleans Parish, LA
Jefferson Parish, LA
Orleans Parish, LA