Your furnace is an important central installation that's crucial to your entire HVAC system. If it's not working properly, the quality of your forced air is going to be negatively impacted.
At JMB A/C & Heating LLC, we know how quickly furnace issues can lead to higher energy bills and air quality issues, which is why we work hard to deliver heating repairs in Chalmette, Meraux, St. Bernard Parish, and New Orleans, LA quickly and thoroughly. Our techs are knowledgeable in servicing most brands and will work quickly to get your furnace back up and running as soon as possible.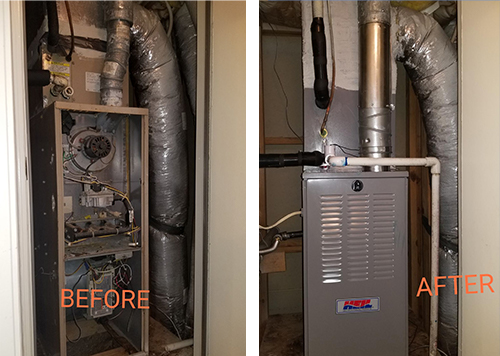 Installations

Are your energy bills higher than they should be? Are you constantly having to call for minor furnace repairs or tune-ups? These are signs that your existing unit is on its way out and that it might be time to start thinking about an upgrade.

JMB A/C & Heating LLC can work with you to understand your options when it comes to a new furnace, to make sure you're getting one with the right capacity and features. And, if you do upgrade, we'll take care of the entire thing—from the removal and disposal of your old unit to the complete installation of your newest investment.

Repairs

We handle complete heating repairs Chalmette, LA. Regardless of your furnace's issue, we'll set it right quickly and make sure the problem is addressed the right way. From blower motor replacements to flame sensor cleaning, to exchanger repair and more, we put in the work to deliver results the first time, every time.

Residential & Commercial Service

Our furnace repair capabilities extend to virtually any installation, residential or commercial. We'll help you keep the heat on in your home, as well as handle the complete forced air needs of your commercial business.
Let Us Take Care of Your Furnace
Don't let issues with your furnace affect the quality of forced air in your home? Contact the experts at JMB A/C & Heating LLC today and let us service, repair or replace your furnace. Reach us at 985-290-4395 to schedule an appointment for heating repairs, maintenance, or duct work service.