During the summer months in Chalmette, Meraux, St. Bernard Parish, and New Orleans, LA you end up running your A/C day and night with few moments of downtime. The constant cycling of the unit and the stress of providing cool air to your home can take its toll. Eventually, without proper air conditioning maintenance and tuneups, things can break down and wear out, which means calling your local contractors for a new installation or repair right away!
We're ready, willing, and able to fix your air conditioner and get 'er back to running like new. Count on our team to provide you with any service required to get your system back up and running in its fullest capacity. Whether it's just a simple part replacement or a major drill-down into your system to air conditioning repair electrical and coolant issues, we're up for the job.
Our experience with all types of cooling systems means we can fix any problem, with any unit, with ease; which means less out of pocket money for you. We've worked on some of the top name brands and a broad range of models. Let us put our expertise and experience to work for you right now, so you can get back to enjoying the cool air you deserve when the weather outside is sweltering and humid.
Request an online quote today!
We do not share your info or send unsolicited emails.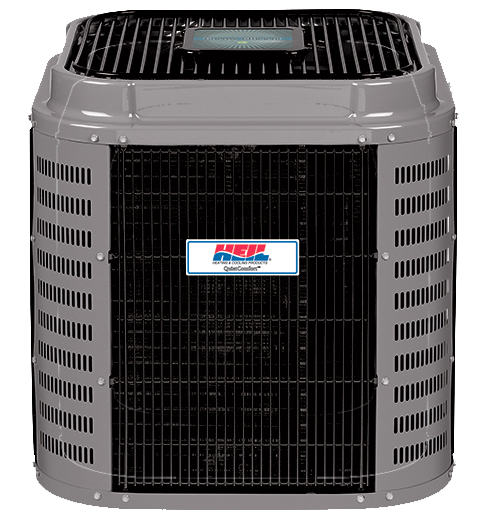 Image source: heil-hvac.com
The Most Common Central A/C Breakdowns
There are lots of moving parts powering your central air conditioning, including mechanical systems, electrical components, and refrigerant to name a few. A problem with any of these internal workings often spells big trouble for your entire A/C system.
Our team is adept at getting to the bottom of problems that central air units commonly face. Through a thorough inspection and examination of symptoms, we're able to clear up just about any air conditioner problem quickly:
Problems with condenser coils
Blown or burnt fuses
Damaged or dead capacitors
AC contactor replacements
Condenser fan motor repairs
Low refrigerant levels or leaks
Not only do we solve the common problems affecting your central A/C unit, we're also up for tackling the uncommon ones. Our techs come equipped with diagnostic tools and stocked trucks, ready to deliver precision repairs and part replacements on the spot – no need for a second service call in most cases.
We also work quickly, booking AC repair appointments same-day if possible. We don't want you to be without cool air any longer than you have to be, especially not in the middle of a dangerous heat wave. Count on us to always put your needs first.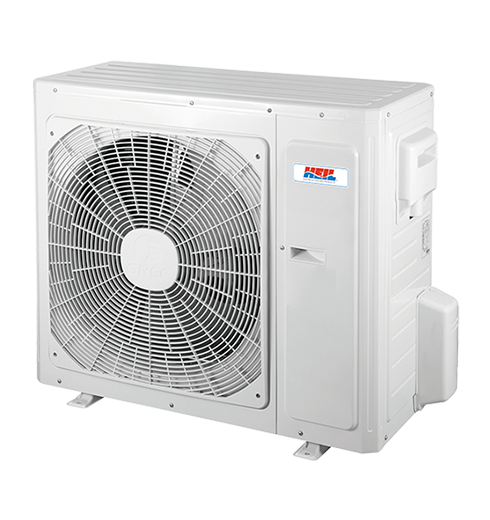 Image source: heil-hvac.com
The Most Common Split System A/C Breakdowns
Our expertise surrounding A/C repair not only touches central air conditioning units, but split air conditioners as well.
Split mini-systems are great for homes with additions, second levels, and mother-in-law suites. They're standalone systems that aren't integrated with your overall air conditioning system, but provide convenient cooling on demand nonetheless. Because these wall-mounted systems aren't part of the greater HVAC system, they require specialized care and attention—attention JMB A/C & Heating LLC is proud to provide!
Our experience with mini-split ductless systems spans most common issues, including all the following problems:
Low refrigerant or no cold air blowing from the unit
Faulty thermometer or temperature sensor
Leaks in the system, creating a vacuum
Blower issues causing weak or no airflow
Compressor failures or malfunctions
Whatever the problem may be, we come equipped for it. Our scope of service spans the indoor ductless unit itself, as well as the outdoor component and lines. We aim to resolve whatever problems your ductless system is giving you, whether that means replacing a damaged component or retrofitting the entire defective system!
Your Choice for Air Conditioning Repair in Chalmette
The team at JMB A/C & Heating LLC believes in performing A/C repairs the right way. That means getting to the bottom of the problem and resolving it in its entirety. We know you rely on cool air in the middle of the summer and sometimes, year-round. Our goal is to provide that cool air for you, through superior repair services for your central or ductless air conditioning system.
Call us for service today at (985) 290-4395 or click here to contact us by email. Let our trained techs know what problems you're experiencing and we'll schedule a service appointment at a time that's convenient for you—same-day if we can! After a thorough inspection, diagnostics and testing, we'll provide you with a review of the problem and a scope of work to fix it.
Let us show you why customers throughout Chalmette trust JMB A/C & Heating LLC for AC repairs! When it comes to your central or ductless A/C unit, we're the authority on repairs. Ask about how a new air conditioning unit can save big on electric costs!