After years of reliable service, there may come a time when you need to replace your air conditioner. When that day comes, JMB A/C & Heating LLC is ready to swing into action. We're the experts at central and mini-split systems, replacing your old, inefficient unit with a more reliable and efficient one.
Our work with all major brands—including Heil systems makes us the local authority on proper retrofitting and new unit installs. Count on us to handle the entire process. From removing your old unit, to installing the new one and tailoring your existing HVAC system to fit it. Our experience extends to both residential and commercial systems!
Request an online quote today!
We do not share your info or send unsolicited emails.
When Should I Upgrade?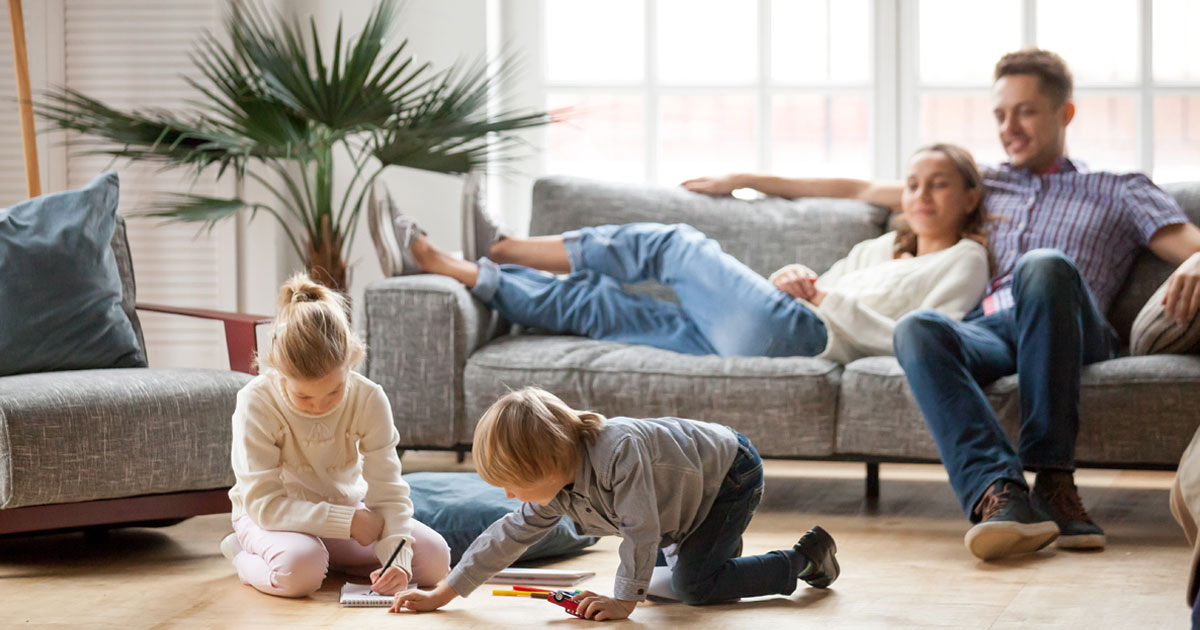 There are lots of signs your air conditioning system is due for replacement. If you notice any of these problems starting to affect its performance, waste no time in contacting your local HVAC professional:
Higher-than-usual cooling costs during peak season
Lack of cool air blowing consistently in your home
Constant repair and air conditioning maintenance
Unit is more than 10 years old or is out of warranty
Unit is visibly damaged, rusting or broken down
Your cooling unit will eventually start to show its age in a variety of ways — namely with inefficiency or breakdowns. Pay close attention to these issues and make sure you're calling for repairs and service as soon as you notice anything out of the ordinary. If these calls become frequent, talk to our HVAC professionals about the expected lifespan of your unit.
We're always happy to advise on whether repair or complete unit replacement is the right option. We'll never make the decision for you. We'll only present you with the facts so that you can decide for yourself. We're able to inform you of certain aspect, such as repair costs, anticipated lifespan of your unit, new unit prices, and miscellaneous other cost factors.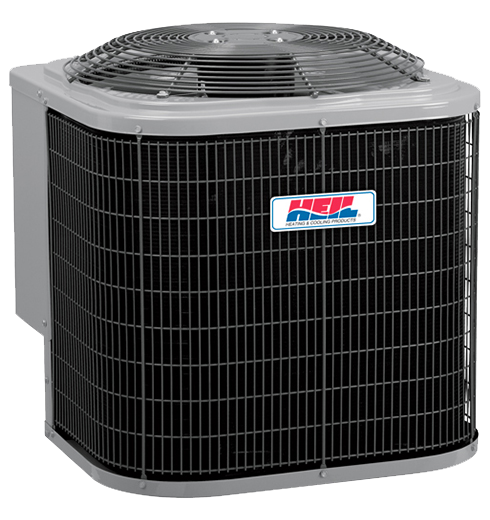 Image source: heil-hvac.com
How Central Air Conditioning Units Are Replaced
If you decide to replace your central air unit, the process is pretty straightforward for professional contractors. Though there are plenty of steps, our team always makes it look easy from start to finish. Take a look at the steps involved in removal and integrating a new A/C with the rest of your cooling system:
Take apart and remove your existing air conditioner
Install new duct systems and/or perform duct repairs on existing system
Clean and prep the installation site for the new unit
Place and secure the new unit to the foundation (usually cement)
Replace the indoor air handling unit
Connect the indoor system with the new unit outside
Connect the thermostat to the new system
Charge the new unit with refrigerant
Run the new cooling system to test it
Visually inspect the entire system for quality
We handle every step quickly, but with the utmost care. In many cases, we're able to get your new central air system up and running in just a couple of hours! Best of all, we'll walk you through the entire air conditioning installation process when it's done, showing you exactly how your home is improved with a new A/C system.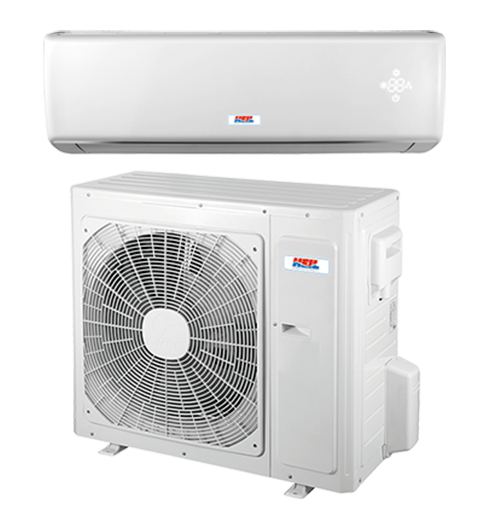 Image source: heil-hvac.com
How Split Air Conditioners Are Replaced
Split mini ductless A/C systems are extremely convenient, especially in areas where it's hard to run ductwork or areas that may be separate from your main living space. But, in order for these systems to work properly, they need to be installed correctly.
Our team has extensive experience installing mini split systems. Whether you're installing a brand-new system in your home or retrofitting an old, defective one, count on us for completely flawless installations. The process goes like this for new air conditioning installations:
Designate and prep the wall surface where the unit will be installed
Mount the wall bracket that will house the system
Drill the hole for electrical wiring, drain lines and refrigerant lines
Install control wiring on the split system
Install outdoor heat pump condenser
Vacuum pressurize the system and charge with refrigerant
Connection to a high-voltage power source
Testing of the final installation and inspection for quality
The entire process of installing a ductless mini split system is convenient and quick! We make sure yours provides cool air on-demand, backed by system integrity that's the result of a quality, thorough installation.
Complete Air Conditioning Installation Services in Chalmette
When the time comes to have a new indoor cooling system installed at your home or business, contact JMB A/C & Heating LLC. Our experience with central air and split air conditioning systems ensures you're getting the right cooling solution, installed by a well-qualified expert. If you're in Chalmette, Meraux, St. Bernard Parish, or New Orleans, LA, contact us today at (985) 290-4395 to schedule a consultation or air conditioning installation appointment.