Your duct work is responsible for delivering climate-controlled forced air to your home or business. When there are problems lurking in this delivery system, it can spell trouble for the quality of your forced air and your energy bills.
JMB A/C & Heating LLC is here to make sure your duct work isn't neglected and that any issues with it are properly identified and resolved before they impact your quality of life. We offer complete duct work service in Chalmette, Meraux, St. Bernard Parish, or New Orleans, LA, giving you peace of mind that you're getting the best possible forced air efficiency.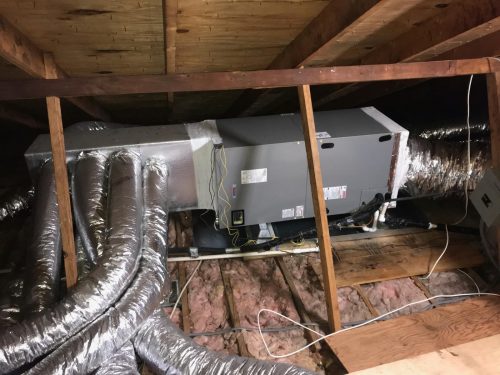 Air Duct Cleaning

Sometimes all your ducts need is a thorough cleaning! Years of accumulated dust, debris, pollen, allergens and more can become trapped in the ductwork, blowing out into your home or business when the HVAC kicks on.

We thoroughly remove all of these airborne detractors from your forced air system and make sure your ductwork is fresh and clean. The result will be a high caliber of air quality, a lack of airborne irritants and the peace of mind that comes each time you breathe deeply.

Ducting Installation

Have damaged ducting that needs to be replaced? We've got you covered! We install flex duct to remediate areas of your forced air distribution system that may be inefficient or damaged. We'll make sure your climate-controlled air gets from your central HVAC system to every area it's meant to efficiently.

UV Light Installation

Having problems with buildups in your ductwork? UV light installations in Chalmette, LA can resolve them and restore the quality of your forced air. UV light can be used to destroy mold spores, bacteria and other microbes that may be responsible for allergies, breathing problems or airborne irritation.
Get in Touch with Us
Ready to breathe easy the next time your forced air system kicks on? With thorough duct cleaning and the addition of UV light installation to kill mold and bacteria, you can! Contact JMB A/C & Heating LLC today at 985-290-4395 and let us introduce you to cleaner, fresher air in your home or business with our air conditioning, heating, and duct work service.